Please look at these beautiful things. The jewerly line created by two MIT grads, called
Nervous System
gets it's inspiration from mathematics (a lot of it coming from geometry). Math is starting to seem a whole lot cooler lately. Danica McKellar (Winnie Cooper from the Wonder Years) thinks math is sweet too and Winnie Cooper is like as cool as you can ever get. (Read about her book signing on
Jezebel.com
and then tell me you don't wanna hang out with her and talk about feminism, fractions, and Fred Savage all day.)
In the Dendrite Line, the Full Moon Series of necklaces are one of a kind.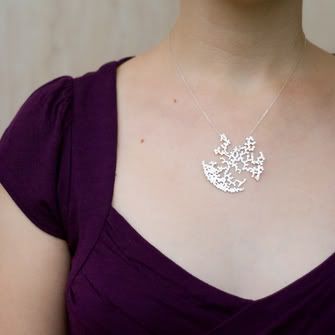 This bracelet, part of the Radiolaria line is made of silicon and "cut in an organic network of distorting ellipses."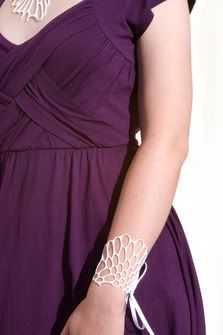 Earrings, Radiolaria line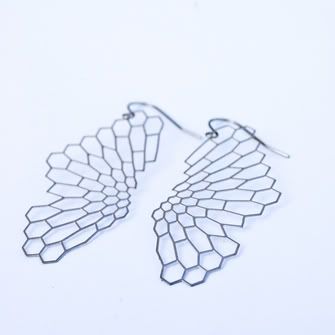 From the Algae line, the Small Algal Bloom Pendent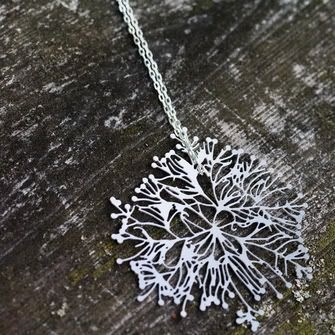 Smart and super cool, my favorite combination.
Photos from
http://n-e-r-v-o-u-s.com/